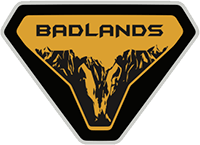 Well-Known Member
Do you have a tape measure? 4door, distance from the left side of the steering wheel to the B pillar.
21" to front of B Pillar
I'd like to confirm that I could sit in a BD without lifting my leg first.
I'm 6' with 30" inseam. I could not get into the OBX without lifting my leg. The step was interfering. They would only let us climb in one of the two and I was directed to the OBX.
Stepover height of sill is 23" and height of seat is 35".
With 33" inseam it is possible you can sit in without stepping in.