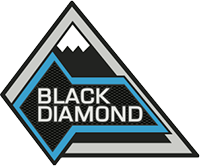 Well-Known Member
well, I have been driving my BD with MIC hard top, (4 door) with the driver and passenger roof panel stowed in the cargo area, enjoying open air in Colorado. I had noticed the fairly large gap between the roof frame, and the roof panel. During the winter, I thought what a cool place to stow special items, out of sight. But then this past week, I thought about all the wind noise that occurs with all the panels of the MIC installed, and that this void along the length of the front and rear doors is an opportunity to try something.
So I purchased two 6 foot lengths of 3/4 inch regular pipe insulation (see pic), then with the front two panels removed, pushed one end of the foam insulation snake along the gap beginning with the second panel (you may have two release the latches for the second panel to make it easier for you). Then simply lay the remaining portion along the front door, then trim the remaining piece with a scissors, at the A pillar. Make sure it is snug against the rubber seal that comes down along the A pillar. (note, do not use the adhesive on the pipe, leave that backing on, you don't need it and it makes re-install a breeze)
Repeat on the other side, then install the two front roof panels (also with the foam hack on the pins, to eliminate that squeak)
This hack will cost you $ 6 for the two pieces of insulation, and about 10 minutes to install. Then, go ride at your usual speed, without infotainment distraction, and you will notice at least a 30% reduction in ambient noise while driving. The wind sounds are muffled and I am much more enjoying the queit ride!
Yes, when you remove the roof panels for open air, you will have to also remove the insulation and store until you re-install, but that is not a problem.