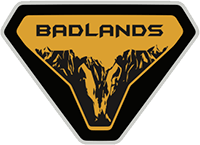 Well-Known Member
I saw in the Ford Q/A section that Ford is wiring the overhead aux switches to a fuse box in the engine compartment.
One thing that I really like about the new Jeep Wrangler (JL) is that the factory installed aux switches are pre-wired with capped leads in both engine compartment and under the glove compartment.
This really makes it easy to install accessories in both outside front (e.g. spot lights, winch) and inside the vehicle (interior or rear accessories).
Each switch is configurable in the head unit setup menu to activate and act as either latching or momentary switch and to be powered from direct battery or when ignition is turned on. Again, all this is accessed effortlessly through the user setup menu on the head unit.
I hope Ford does a similar setup to make wiring accessories easy and allow the user to configure the switch function in the user setup menu.
Does anyone know if there is such setup menu on the Sync 4 system?