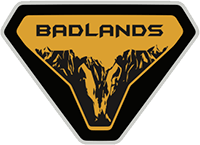 Well-Known Member
Well I finished upgrading my axles, steering & installed SVC perch collars and learned a few things while doing so.
First the front axles are stubborn to get out. Never had a problem pounding axles out with a hand sledge & punch before but after a good 30 minutes of that I called up the local AutoZone & got a hub puller & 3-jaw puller. Hub puller didn't fit, but needed it anyway as it had the driver for the 3-jaw puller in that kit. Next I found that the axles are really soft. While the 3-jaw puller made short work of pulling the axles, the driver chewed into the axle centers pretty good. from the pictures below. Not a big issue but you can see why you do not want to use an impact wrench when removing or installing the hub nuts. Really should not shock hub bearing like that anyway
.
Passenger side nut was messed up a little when removing and took extra effort to remove (Don't reuse axle nuts). If you carry spare axles on the trail, make sure to have a good 3-jaw puller with a hardened steel driver, not Harbor Freight pot metal jaw puller in your tool kit, it will strip out in no time. Those axles are stubborn.
RJOBX's experience from a shop using an impact wrench
And I use to not like orange
. RCV's are nice
Second, I installed the Bronco Buster Bushing & Stage 3 housing. Bushing went in easily enough. The stage 3 housing a bit more effort was needed. While the passenger side came off easy, the driver side did not seem like it was budging. Man getting that driver side bolt lose was nuts. It had me doubting my Dewalt DCF891B that is rated at 800 lbs. removal strength
. Out came the 24" breaker bar with a fat guy on the end of it. Well the Dewalt must have weakened it (Dewalt proved itself on the rear shock bolts) as I was able to break it fairly quickly & finish it with the impact gun. Next challenge was fighting with the just big enough" hose clamp that was in the kit. I must have spent 40 minutes fighting trying to get that to connect when it dawned on me I have a drawer full of those things
. I was a little gassed & jug-headed at that time of the install so, if I tried again today it might have gone on there.
I also added the Bronc Buster shock mount skids. The Dewalt pulled the bolts with out breaking a sweat & redeemed itself from the driver side steering rack bolt
The perch collars were a straight forward install with little drama other than the last one in the rear was so fun I did it twice
. Jug-headedness strikes again & I realized that I forgot to put the boot back on once it was installed in the truck
Still waiting for the suspension to settle & my tires to come in, then it will be off to the alignment shop. Once home I will install the BroncBuster Tie rod braces.
Last edited: