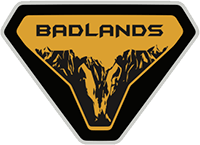 Well-Known Member
So doing some B&P work last night and noticed that the Base MSRP on the BL changed as I applied different Pkgs. The cost on the Pkg was zeroed out.
PACKAGES
S4
Lux Package
$0
Towing Capability
$595
Ford Co-Pilot360™ Package
$0
Are we starting to see the starting to see the 'Trim Options' in the B&P?
| | | | | |
| --- | --- | --- | --- | --- |
| BADLANDS | $ 43,590 | 2 Door | E5C-331A | E5C-BADLANDS-331A-2-DOOR-4X4 |
| BADLANDS | $ 46,085 | 4 Door | E5D-331A | E5D-BADLANDS-331A-4-DOOR-4X4 |
| BADLANDS | $43,590+ | 2 Door | E5C-332A | E5C-BADLANDS-332A-2-Door-4x4 |
| BADLANDS | $46,085+ | 4 Door | E5D-332A | E5D-BADLANDS-332A-4-Door-4x4 |
| BADLANDS | $43,590+ | 2 Door | E5C-333A | E5C-BADLANDS-333A-2-Door-4x4 |
| BADLANDS | $46,085+ | 4 Door | E5D-333A | E5D-BADLANDS-333A-4-Door-4x4 |
| BADLANDS | $43,590+ | 2 Door | E5C-334A | E5C-BADLANDS-334A-2-Door-4x4 |
| BADLANDS | $46,085+ | 4 Door | E5D-334A | E5D-BADLANDS-334A-4-Door-4x4 |