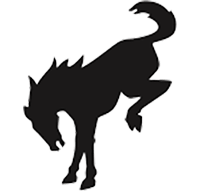 New Member
First Name

B6G Member Art
Joined

Sep 21, 2020
Messages
Reaction score

58
Location
Vehicle(s)

Too many to count
Welcome to the B6G user design thread
To promote the Bronco6G Forum and the Bronco, we created an ongoing thread for you to post your Bronco- and off road-related art so that other fans can use it. Hate the Ford badges? Maybe you'll find a replacement here. Want to wear a Bronco shirt you can't find on ebay or Amazon? Look through the posts here for a design you like. Want to see a Bronco next year with a bumper sticker you designed? Post it here.
Be forewarned:
If you do not want others to be able to use your art freely, do not post it here.
To keep this thread in good standing, all posters need to abide some basic rules:
Creative Commons License (CC BY-NC-SA 4.0)
By posting your art in this thread, you are agreeing to license it under a
Creative Commons Attribution-NonCommercial-ShareAlike 4.0 International License
. Other users are free to download and share your art, as long as they credit you and do NOT use the material for commercial purposes. If they choose to share any derivative works based on your art, they must do so under the same license. By posting art in this thread, you are explicitly stating that the work is your own, you are licensing it for use under these terms, and you are legally able to do so.
Do not use any unlicensed work in your design
No one wants to receive a Cease And Desist letter from Ford or another license holder because you posted designs with copyrighted or trademarked work. The site and thread moderators and administrator reserve the option to remove any art from this thread that they deem likely to result in legal complications due to the use of copyrighted or trademarked materials.
Such work can include phrases like "Built Wild" or images like the Ford blue oval, Bronco grille lettering or the bucking bronco logo. If in doubt, go
here
and search thoroughly for protected word and image marks. Try typing the phrase
"bronco AND ford"
into the search field,
including the quote marks,
to see a list of Ford's Bronco trademarks starting with the most recent. Or search for
"Built Wild
" to see the protection for that phrase.
How the thread works
As described above, original art shared in this thread is licensed under a Creative Commons License (details below).
You can use the art, make stickers, put it on a shirt, edit it, turn it into something new, etc. However, you may NOT use it for any commercial purposes. If you share it, credit the original artist. Any art you create using art shared here must use the same license.
New art will be added to the moderated shared art post at the top of the thread to make it easier for everyone to find. It will be listed with your forum user name so others know who to attribute the art to if they share it. If you wish it to be attributed to another name (e.g. your legal name), please provide that information when you post the art. Please refrain from using newly posted art until it is added to the moderated posts at the top of this thread.
Please share your design by inserting it as a PNG graphics file into a post on this thread. To download a design from the thread, click on the image and look for the download icon at top right. Click that icon and save the image to your device. To turn a design into your chosen swag, find a suitable online site like Carstickers, Sticker Mule, Red Bubble, etc. Upload the design to that site and swag away. And of course some users will want to DIY with their own tools at home/work.
Requests
You may also post requests, ideas, or suggestions for art in this thread, with the understanding that any art created and shared as a result will be shared under the same license described above. You may post reference or example art in order to help convey your ideas, but please make it clear in your post that these are examples only and are not being shared for use. Where possible, you may also just post a link to sample images.
Creative Commons License Details (CC BY-NC-SA 4.0)
The complete details and legal language of the Creative Commons Attribution-NonCommercial-ShareAlike 4.0 International License are available at the following link:
http://creativecommons.org/licenses/by-nc-sa/4.0/
Enjoy!