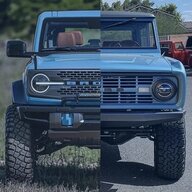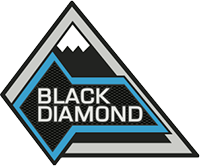 Well-Known Member
Just got done having fun with a few Broncos. Unfortunately it started storming a little before I got here so the doors got put back on.
I will say I'm extremely impressed. It has plenty of room. I'm 5' 8" and with the seat fully back I can't touch the pedal. Headroom is massive. Rear leg room is acceptable unless the seats are all the way back.
The marine grade vinyl on the Black Diamond feels incredible. It feels like a soft leather. Doesn't have any texture to it at all. I absolutely loved the look and feel.
The Sasquatch package looks completely badass. But for me the Badlands on 33s looks perfect.
The regular LED headlights look so much better in person than the signature lighting. Just my opinion.
The removal of the front and rear intrusion bars at the front may allow 33s to be used on the Base-OBX. The Sasquatch has them removed but the Badlands with 33s didn't. But it has a different suspension.
If there was one negative takeaway it would be some of the interior parts feel a little cheap, hollow and plasticity. Not a deal breaker. But it is worth noting.
Everyone there was super friendly and helpful. They were willing to answer and questions they could. Or just talk Bronco. There were some familiar faces there that we know from the videos.
That's all I can think of ATM. My head is still spinning. LOL
Now enjoy some pics.
Black Diamond Sasquatch
Badlands
Last edited: