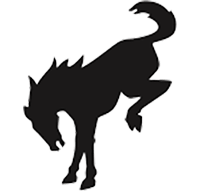 Well-Known Member
That's crazy if that's the actual specification. The non-plus Torx security bit (in the same picture) has the same six lobes as a regular Torx bit. I've got a new set of non-security Torx plus (confirmed 6 lobes in the product picture) on the way from Amazon. Will report back.
It's like a cartoon I saw one time
Panel one: There are 17 competing standards
Panel two: "That's stupid, why doesn't someone unify everything?"
Panel three: There are now 18 competing standards
Only with fasteners it's exacerbated by the idea of "security" and the fact that no one can agree on naming conventions. Typically a 5 lobe drive is referred to as pentalobe, or in your case pentalobe security. Why people starting calling it TPsecurity is beyond me, and frankly incorrect as far as I'm concerned, but no one asks my opinion on these things.
The idea behind using oddball fasteners like "security" versions is either to make customer self service more difficult, thus channeling business towards "authorized repair shops", or keep novices away from electrical parts. For example Nintendo uses tri-wing screws on their stuff for both reasons.
For the record, Torx Plus is not one of those use cases. TP is actually designed as an addition to the Torx family, and the heads of the bolts are meant to accept regular torx drivers, which is why a T40 driver can turn a TP40 head, though as it's not perfect there is a little looseness. TP is superior to T is pretty much every way, as when applying the proper TP driver it reduces cam-out, and allows more torque to be applied. The downside is TP drivers do not fit in T heads. If T had been skipped completely and only TP been used, the world would have been a better place.
As a side note, buying the "security" versions of all torx bits is not a short cut to having to buy the non-security versions. Security bits are weaker by nature of lack of material, and if you ever get a stuck non-security bolt, you could easily break a security head trying to get it free.