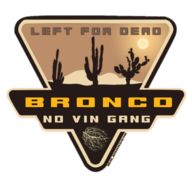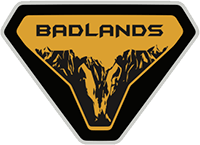 Well-Known Member
I hope I can help bring some clarity and simplicity to a common question.
It bugs me when I see the same old "what does Sasquatch get me that Badlands doesn't already have" question followed by lazy, partial, or just plain wrong answers. Here is the answer as simple as I can make it.
Sources (please inform me if I have made an error and I will fix):
Hopefully this helps facilitate a very specific discussion for those of us that are reserving the Badlands model with the knowledge that we will have to choose between manual and Sasquatch (I hope this changes and becomes a non-issue!).
My take on the subject overall is that Badlands gets you one hell of an off road deal without spending another dime. It is actually SO GOOD that I am seriously getting comfortable with the idea that I really don't need to add Sasquatch onto my Badlands -
if I decide the manual is my preferred transmission.
If the automatic is my preferred transmission - then no brainer, BadSquatch it is. I would be fine rollin' on 33s til they wear out and evaluate going to 35's at that time.
Remaining questions that I have not seen a good answer for:
What is the difference between "Unique Badlands Suspension" and Sasquatch "High Clearance Suspension"?
I'm not sure what's going on with the moderators lately but a similar thread just got combined with another thread that was already 24+ pages long, which makes it hard to focus on a simple topic like this. It'd be great if we can just keep this one short and sweet without contaminating it with a bunch of repeat questions. So please don't delete this / move it if at all possible - and if you have questions or comments, make them educated ones!
Oh by the way, here's my "real" off road rig so I'm not just blowin' smoke: