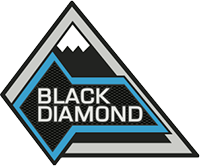 Well-Known Member
Also as to the original posted question. I have had my Black Diamond for 3 months. At first I was having some buyer's remorse for not getting the Badlands, but I got my bronco out the door for $41,500. I got the one feature that was real important to me: manual transmission. And didn't get one feature that I really wanted: keyless entry.

Ford makes it real easy to pull at your heart strings and FOMO and I very easily could have ended up getting a Badlands, plus mid package and been almost $50k for practically the same car. Luckily for me they got a little too greedy and didn't allow manual with a lot of trim/package combinations so it was easier for me to say no to paying 20% more for the car to get the one feature I wanted. I am a little sad to see that 2022 buyers can get a Man-Squatch. I'm glad Ford saw the light, but shame it was too late for me to get it.

What got rid of my no-Badlands buyer's remorse was going to the Off Roadeo in Moab. We did some crazy stuff and I got through all of it with only a rear locker. I'm talking 3 wheels on the ground, one way up in the air, scaling up stuff that you'd never think a car can drive. I realized anything else I do will never be as crazy as the stuff I did with only a rear locker.

The problem with asking a car forum for buying advice is it is full of car loving people. I'm not surprised 80% of the advice is to get the more expensive option. The forum members definitely skew towards people who like spending money on cars. I just can't relate when members talk about how much they need their '21 Bronco to replace their '19 Raptor which was so much better than their '18 JK that they got a great deal on, etc. The Bronco is pretty mind blowing to someone who only gets a "new" car every 11 years (this was actually my first _NEW_ new car). Of course the Badlands is better than the Black Diamond, and the First Edition is better than the Badlands, and the Bronco Raptor will be better than that, and the Desert Runner Coyote or whatever it's called will be better than that. There's always a better option out there for more money.