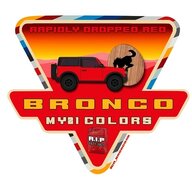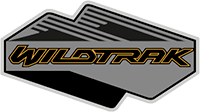 Member
Okay, I get I just asked how much does a car cost...

But with all the delays, and the growing size of the Raptor, I'm wondering if anyone has any real experience swapping out a larger engine, understanding how complex it is, and ballpark what it would cost. I've got a F150 with the 3.5 EB TT and it's an amazing engine... Anyone have a ballpark idea on what it would cost to buy and swap out a 3.0 or 3.5 EB TT? Is it in the $10k range, or the $15-$20k range? More? Because while I fully get spending $100k on the Raptor (I can't see anyone being able to get below $100k with ADM for the next 3-5 years), I have zero desire to wait 3-5 years to be able to do that...

But, I might be tempted to drop a 3.0/3.5 in my Wildtrak if it's a reasonable addition... I do think the 3.5 would require a transmission swap as well to the 10R80, which I presume adds another $5-6k to the process... Although I suspect I could recoup some decent cash selling the stock engine/transmission... And I'm aware of the Hennessy VelociRaptor 400, but it doesn't really seem to be enough bang for what they're charging...

But Wildtrak + 3.5 EB TT +10R80 = Warthog...

Anyone have any INFORMED thoughts on what that might cost?

Thanks!