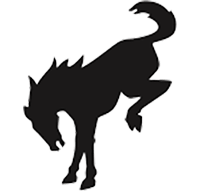 Member
Morning all,

Yesterday I took my 2 door Basesquatch on a 6 hour ride. I did green and blue trails and aired down to 16-18 psi. Thought I'd share some of my observations and thoughts.

Trail turn assist-I've seen some folks reference this functionality as a gimmick. I used it 3 times yesterday and was impressed. The first time was a tight switchback that I could have backed up and went around (that's what the 4 door wrangler with me did) and was basically me testing the system the first time. The second time it helped me pivot around a tree in a really tight space. The third time I was on a downhill with a 27 degree pitch and needed to make a tight turn. I tried it briefly and did not like the impact to my stability and aborted almost immediately. I also was at a roll of about 15 degree and dragging a tire and turning felt like the wrong call. That said, it certainly has real world usefulness.

Trail control-Not a must have but certainly a nice to have. On the previously referenced 27 degree decline, I had to back up at one point. I thought it was fantastic at that point as i let off the brake, it held the Bronco and then started moving it backwards. It was also nice for keeping slow steady speed while navigating climbs. That said, the only negative I noticed of the system was the speed seemed inconsistent. There were times I would set it for 5 mph and it would never seem to get over 3. It never went above the set speed, but frequently stayed below it.

Lockers-I only had to turn my rear locker on once and it was when I needed to back up slightly on a steep incline to reposition. I was using the trail control set at 1.5 bc of the obstacle. It started to spin, I braked and turned on the rear locker and it immediately backed up. Flipped it off and went about my business and never needed it again.

I did some pretty deep mud on one trail and the Bronco walked through it like it was nothing. It appeared the bronco did better in the deep mud than the Wrangler. A lot of obstacles appeared easier on the Bronco, but the closer we got to pushing the limits, that seemed to be where the Wrangler had the advantage.

I did get on 3 wheels at one point, and I'm not sure that feels great in any vehicle. That said, I believe all 4 wheels would have stayed on the ground in a jeep. The Wrangler with me did not get on 3 tires, but it was also a 4 door, so I'm not sure how much difference the wheelbase played in that as well. I've owned a couple of Wranglers and the Bronco, and the advantage of that solid state axle in the Wrangler is real. It's not that I couldnt do the same obstacles, they were just a little more harrowing.

Also, the backup camera is a pain in the ass off-road and I wish there was a button to disable it off-road. If you are in a GOAT mode and 4L, getting rid of the backup camera is damn near impossible. When I could, I would speed up over 10 and then it would go to a blue screen, eventually say to see the dealer, and then go back to the normal home screen.

All in, the Bronco is great off-road, and its capabilities certainly outstrip my experience and likely my nerve. Not surprisingly, articulation was the only thing I felt like I was giving up. Also, I did not break a tie rod...