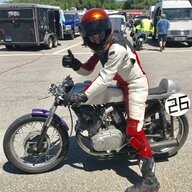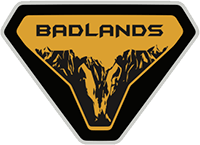 Well-Known Member
First Name

Zack
Joined

Jul 8, 2020
Messages
Reaction score

28,669
Location
Vehicle(s)

2014 Wrangler JKU
Bronco

Badlands
I was hunting through the video's to find Esteban's "it's a steal" claim. Because I kept watching videos back to back, one thing that constantly leapt out was the frequency in which the dashboard was referred to as the instrument panel by multiple persons. It isn't a term that driver's use. But there two different perspectives trying to interpret terminology.

My theory - and it may not hold much credence - is that the differing dash material is the distinguishing characteristic. Back in the summer, it was presumed that all the dashboards would have the "soft-touch" dash. And then we started seeing Franken-Broncos where there were flat, shiny dash tops and some had a textured "soft-touch". It seems like a simple theory, but I think the high level instrument panel may be as simple as a textured dash top/bottom. Lower trims will get the shiny, smooth top/bottoms. Only my theory.
This is the theory I subscribe to.
There is the point that the "high level instrument panel" is listed under technology (or something) in the literature... but I don't think it's so far fetched to believe whomever was responsible for generating that to just have been given a list of features, and misinterpreted what "high level instrument panel" meant just like us.
The final rub is one of our people on the inside (LEGEND?) has reported that all Broncos have the same dash material/texture... which is a great primary source... but again not out of the realm if possibility that maybe it's just that all vehicles made so far have the same material and it's not actual production intent.