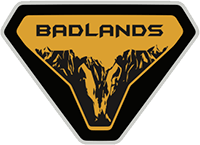 Well-Known Member
Squatch Sponsor (Level 3)
First Name

Phil
Joined

Aug 13, 2020
Threads
Messages
Reaction score

715
Location
Website
Vehicle(s)

2021 SAS Badlands / 2022 BaseSAS
Your Bronco Model

Badlands
Howdy Bronco lovers,
You may remember us as Bronco Depot USA, known for selling one of the highest quality Bronco Scripts on the Market. We are now
BDUSA
!
Are you tired of being locked down to 3-5 Trim specific vent clip colors? Tired of staring at vent clips that don't match your Bronco's accents or clash with your paint color? I was. Introducing our newest high quality product.

BDUSA 2021+ Ford Bronco Vent Clip/Tab replacement
Complete your Bronco's look by customizing your vent accents with the color of your choice!
11 Available colors to match your Bronco's Paint color.
Sold as a set of 4 Vent Clip/Tabs (4 needed per Bronco)
REUSE your vent assemblies. No wasted parts and save money.
OEM fit and finish
Hard polymer base
Soft-touch Rubberized color over-mold
Easy Installation - See Installation Video
NOT 3D Printed
NOT a stick-on overlay
Save Money and Time:
Forget the hassle of purchasing complete vent assemblies from Ford at an MSRP of $70.00 EACH, totaling $280.00+tax and shipping for a full set.
Ford vent assemblies are often out of stock, and with three different part numbers and two different vent sizes, securing all components can be a challenge.
Limited color options from Ford that may not complement your Bronco's paint color.
Factory Spec Quality:
Our vent clip/tab replacements are
NOT
3D printed, stick-ons, or overlays
. These are
full replacements vent clips / vent tabs
. We use a meticulous two-stage mold-injection process to create these replacement vent clips. In our small-scale production, each vent clip/tab is carefully hand-loaded into the injection machine to receive its soft-touch rubberized color finish. I believe if a product's quality does not look like it came from factory, it is not worth putting on my Bronco. Numerous mold revisions (not cheap) were made to ensure our product is made with the same level of quality as factory originals. We guarantee OEM spec fitment and finish.
These are the ONLY Ford Bronco Vent Clip/Tab Full Replacement on the market!
Best Regards,
-Phil
My Bronco for attention
Last edited: