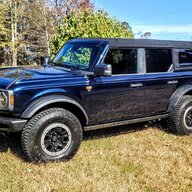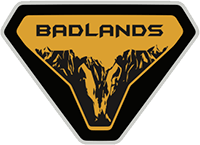 Active Member
UPDATE:
Here's info from
@flip
regarding replacement frames now available:
Yo

@flip

how screwed is this Bronco?
Per
@flip
-
https://www.bronco6g.com/forum/thre...cking-into-a-creek-boulder.52372/post-1560288
If this would've been 6 months ago he would've been totaled. There are a couple dozen of these at the depot in Detroit. I don't know if the service procedure requires the body to come off or just the bumper but better this get trashed than one of the rear rails. The part with the green triangle (rear subframe section) is also available. Front section (out of pic) shows 1 in the warehouse for the 2.3 and 1 for the 2.7. Looks like there are one or two full frames now available as well so if you get side smacked with frame damage, it may not total due to part availability.​
​
MB3Z-5F146-A​
​

ORIGINAL POST:
What had happened was I left a hitch on the Bronco and backed into a boulder in a creek. We need not recount how many dumb ideas I had this weekend, but rather look forward at the ramifications. The frame is real real bent. Other than being ugly and moving my hitch an inch or two towards the body, what other problems might this cause if I don't have a body shop fix it?
Last edited by a moderator: