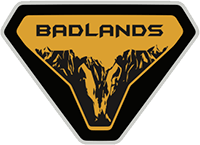 Well-Known Member
Base Sponsor (Level 1)
Joined

Sep 29, 2021
Messages
Reaction score

880
Location
Vehicle(s)

2021 Ford Bronco MT
Bronco

Badlands
Since only I wash my bronco by hand I was looking for a faster and better way to dry it. I looked at one of the car blow dryer things on amazon and Im sure they are quiet n all but $300+ no thanks. I told my wife about it and she said "just use the gas power yard blower". I then began reciting our wedding vows all over again...god I love her lol.

Skip ahead to the end of wash. I pull bronco in garage and said F it...Im doing it. Well I am here to tell you guys I have found the jewel of the nile here in the desert. Also pissed I didn't do sooner. I have never enjoyed using my blower quite so much. It worked perfectly everywhere minus the hood (just the angle or lack thereof with lift on 37s). So I suggest wiping hood and top of your top by hand before and after blowing. I would do a quick spray wax whole car after blowing too.

I didnt take pics of my blower lol but its an old echo handheld, not backpack style. I used it to even blast out my shocks on my 3 inch lift. So good.

I dont know what else to say other than it worked great and saved me at least 30 minutes dry time. Try it. You will love. Plus if soft top, its great to blow out all the trapped water over the side windows!!