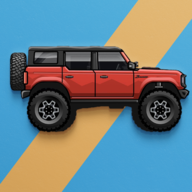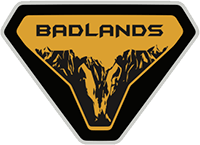 Well-Known Member
I took delivery of my Day 1 reservation, which was intentionally converted to a '22 order, at the beginning of May. I couldn't have been happier with what I had at delivery and I couldn't wait to make it my own.
Specs:
4dr Badlands non-Sasquatch, 2.7L Auto, Lux Package, MGV, Soft top
Completed mods:
Forscan
Ford Deluxe Raised Lid Cargo Enclosure
CravenSpeed Stubby Antenna
@StickerFab
Warning Sticker Overlays
Ceramic Window Tint
Roush Cold Air Intake
Roush Exhaust
@Mabett
Back Seat Cover Protector
IAG Performance EZ-Lift Soft Assist v1
@ADV Fiberglass
2" Fender Flares w/ Liners
Broncover Cockpit Cover
Mods sitting in my garage waiting to be installed:
BroncoDepotUSA Script Fender Badges
Full Vehicle Satin PPF
Black Bronco Tailgate Emblem
Mods waiting on delivery:
@JTopsUSA
Bimini Shade
Mods I want or am waiting on reviews for:
@Diabolical Inc
Slipstream SecurityEnclosure
CrawlTek Bumpers
ADVFiberglass Hardtop
Morimoto 4Banger LED A-Pillar System
Assembly Line
Delivery
Post New-Car Detail and Window Tint - Detailer said the paint was in the worst condition he had seen in a while. I'm guessing when they moved it from Ice Mountain back to assembly and cleaned it was not treated very nicely.
Early April '22 - Test fitting ADVFiberglass Fenders before sending them off for paint.
Early May '22 - ADVFiberglass 2" Fenders installed
Last edited: