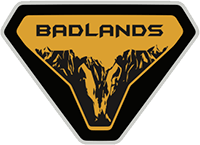 Well-Known Member
First Name

Dave
Joined

Aug 25, 2020
Threads
Messages
Reaction score

8,734
Location
Vehicle(s)

19 Z71, 06 VTX1300, 94 Cobra, 21 BL Bronco 4dr.
Your Bronco Model

Badlands
Vehicle Showcase
Shout out to
@bltfrdtgh
@RogueSqdn
@Panzer948
, and anyone else I may have missed that is on here and didn't get to talk to directly and get their screen name…
Had a blast. Like, a major fun day out there. Laid back, great conversation, friendly people, no one acted rushed to get done.
We tackled Wolf's den, Falls Dam, Rocky Mtn Loop, Sawmill. At the end, a bare handful of us went up the back side of Daniel again. But were stopped short of the summit by a large group of Jeepers who were having a memorial service for a lost club member and friend, spreading his ashes. Of all reasons not to be able to finish it, I'll take it. Respect to the departed, may he Rest In Peace.
We were able to give a few people their first taste of off-roading, first "scrapes" on the Control Arm bracket, first lesson in airing down and why, first time in anything other than 2wd.
People were pushing comfort levels, wanting more and more, and you could see the apprehension fade away the more dirt we travelled.
I chose the routes, and felt bad that part of one trail was degraded a bit since the last time I'd run it, and some owners of some pristine new Broncos did drag on a fairly medium rock at one point.
I think ALL of us did on the same one today to some degree. Even the one guy on 37's had a moment of struggle and hit his rear CA bracket as well.
The camaraderie and general good will among B6G owners was a giant breath of fresh air. Being a former Jeep guy, I can say most groups of off-roaders are generally very fun, cordial, helpful. But today just felt different.
One driver had his dash light up with random warnings before we ever got off the dirt road, but cleared it up after jiggling around connections and no issues or breakdowns the rest of the day.
I don't know how to attach videos here without them being a link to YT or the like, so here are some of the few pics we were cognizant to try and grab.
As other members of the ride along share them, I'll post them up here.
Get out there. Put it in 4wd, soak up a few hours of nature. You will thank yourself later.
Last edited by a moderator: