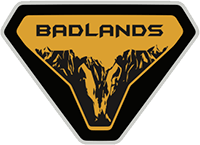 Well-Known Member
I've read a lot of threads out there about these but have not seen a lot of specific numbers. It seems like most people are just going to the tallest setting?
I'll be going to the 6100s on my 2.7 4-door Badlands when it arrives, with the end goal of getting to Sasquatch height or a little taller. (I was one of the old reservations that were asked to drop sasquatch in order to get built)
Based on Bilstein's instructions, in theory I could use the 2nd circlip setting and be taller than a sasquatch equipped Bronco but that doesn't seem to necessarily be the case in real life. I've seen people getting more lift than expected and people getting less than expected.
I'm not planning on a winch or additional skids but I do have the mod bumper. I called Bilstein and asked what is being taken into account and was told the engine weight difference must be negligible as they will usually make different setting recommendations if it makes a difference
. So not a lot of confidence in that answer.
I'd appreciate it if I could get some folks to chime in on their settings and what kind of lift they've achieved with these shocks. If it met their expectations, etc. It's not something I want to pay to have done a second time if I'm not happy with the initial setting.