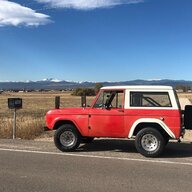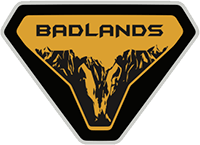 Well-Known Member
First Name

Brian
Joined

Jul 17, 2020
Messages
Reaction score

158
Location
Vehicle(s)

1966 Bronco, 2013 F-150
You can use the same springs and shocks to get different amounts of lift and travel. Bilstein does this on shocks with different settings for the spring perch. Increase preload, increase lift, decrease travel.
Increase pre-load, increase lift, decrease droop travel/increase jounce travel.
You're not limiting travel, just moving the static position.
I used to love reactions when people would ask if "I crank coilovers up to 2" of lift what size tire can I run?" ..."Technically anything that would fit at stock ride-height"
Details like spring length and rate would be nice to know, but I imagine we won't know that until people actually get their Bronco and start taking it apart. Ford isn't giving up much info on the subject right now.
Most OEMs won't provide spring rate of the stock suspension.
I worked with Toyota for years on an aftermarket basis and they wouldn't even give me that data.
If I had to take a wild guess, rate would be around 450 lb/in to 550 lb/in in the front.
Rear would be lower.