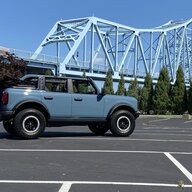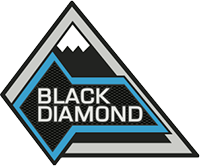 Well-Known Member
Surprise from the Wild and Wonderful State!
Short version of the story:
Black Diamond Sasquatch 4 Door 2.7 Soft Top with Mid and Tow Packages
Reserved July 13th around 10 P.M.
Ordered from Stephens Auto Center in Danville WV. Not a priority build.
Originally given 6/7/21 build date that was moved back to 6/28/21
Window Sticker Available on 6/15/21 with Blend Date of 6/22/21
Got Confirmation from Ford that Build was completed on 6/23/21. Delivery states 41 days but also has July 11 as Est. delivery date
Bonnie Arrived at Stephens Auto Center in the early morning hours 6/25/21
John Holstein from SAC calls and emails around 9 a.m. New Ford email states delivery 7/4 - 7/11.
Bonnie enters her stable 6/26/21
Long Version of the Story:
Let me start by saying how fortunate I and my family feel to have a Bronco in our garage right now. I know a lot of people are frustrated, and reading about our experience may or may not help.
If you read the "quick and dirty" version above, you have a pretty good idea of high the process played out. Not a lot of communication from Ford. When I did get email updates, they weren't exactly accurate in regards to timing. I tried to avoid calling the dealership as much as possible, but when I did, they were very helpful.
The whole experience was a lot like having a child that took 11 months to get here. Lots of anticipation and waiting. Then boom, ready or not, her she is! We had planned to fly in to Charleston and spend 2 days driving her back. What we ended up doing was leaving our house at 3 a.m., driving 800 miles round trip with a break for lunch (Pies and Pints in Charleston) and getting home around 6 p.m. the same day. Wanted to do a bunch of photo ops, but we were in a hurry and pretty worn out. By the way, rental car companies are not doing 1 way rentals in our area, so we drove the Yukon.
Stephens Auto Center
@StephensAutoCenter
John, Jeremy, and Chase were great! John was my primary contact throughout the process. I can only imagine how exhausted he is from dealing with obsessed Bronco fan boys like me all day. Jeremy sealed the deal and made this the quickest/ easiest vehicle purchase of my life. Got a good deal on an 8 year 100k ESP warranty that I rolled into the loan. Guys in the shop did a great job cleaning her up. The dealership waited for confirmation from me prior to removing any plastic. Extremely careful and considerate! Dealership was less than 30 minutes from I-64.
Financing
We went USAA's 1.89% @ 60 months. USAA's rates are not normally this good, but a fortuitous advertisement caught my attention. Very easy application process. Jeremy at SAC said that USAA is great on their end too. Approval is good for 30 days. I'd say you can get the whole thing done in 48 – 72 hours. No surprises. $1000 under invoice price on my original build sheet. Doc fee is $500.
EDIT: SAC has a DOC Fee correction worked into the deal for Bronco Reservation Holders.
Insurance
Adding Bonnie as our 3rd vehicle raised our USAA insurance by $432 for 6 months.
The Ride
So the important part…. After 404 miles, I'm in love. This is my first soft top and my first truly capable off-road vehicle. I've owned sporty coupes, F 150, Ridgeline and a Yukon XL currently. Acceleration is great for a SUV. Slight vibration at first that I imagine is associated with the 35's. Rides so smoothly at any speed including I 64's 70 mph. Wind sounds like background white noise. Engine sound is not pronounced. Any engine noise I've heard has been a pleasant one when driving at low speed around town. Loud vehicles and motorcycles on the interstate were very noticeable though.
Be prepared to drive defensively. People stared, took photos, recorded video while driving with their toes the whole 6 hours home. One guy was trying to talk to me while videoing at 65 mph. He had to cross 5 lanes of traffic to not miss his exit ramp. Prepare yourself.
Very happy with the turning radius. Charleston has a busy downtown area. Much more pleasant driving around/ parking in the Bronco vs the Yukon XL.
Getting in and out is easy for my teenage sons and I. My wife is 5'8" and thankful for the grab handles. As stated before, the rock rails are not useful as a step. We might have AMP's in our future.
Holding off on the off-roading until after we get back from Austin.
I plan to stay on this forum. Bronco6G gave me something positive to fixate upon during one of the more unpleasant years in human history. I can't wait to see what everyone does with their rigs and the adventures they take them on. I'll do my best to answer questions. I'm heading outside to clean off the bug guts. Thanks everybody!
BDubBronco
Last edited: