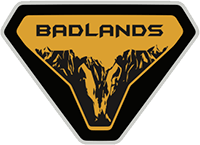 Well-Known Member
Also... this is the first time I've seen those crash bars be so apparent in the wheel wells. Kind of an eye sore.
I can speak on this as a former 2016 F150 owner...those are gonna look like that. They're added to the front and back of the wheel to increase safety in the event of a frontal crash, and prevent the wheel from entering the cabin. It was a big deal because the 2015 extended cabs did not have the front, only rear, and the crew cabs had front and rear. Crash testers that year put a spotlight on extended cab trucks and found that the F150 minus the crash bars performed way worse due to the wheel pushing pretty far back into the cabin. So they added them front and rear.
On my 2016 F150, the bars looked pretty much like that, no end cap. They were hidden way better on the F150 just due to the nature of the bronco with its big open wheel wells, especially with the front module bumper. If it's anything like my F150 the crash bars will be the first road block and biggest limiting factor in tire clearance.
side note...I feel like the early Cyber Orange 2 door Sasquatch that was out testing with the front modular bumper parts removed for clearance DEFINITELY did not have the crash bars, they would have stuck out way more. ??
Last edited: