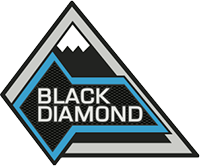 Well-Known Member
Reserved - 7.16.20
Ordered - 3.18.21
In production - 8.5.21
Built - 8.13.21
Delivered to dealer in Utah (Rail/Transport) - 9.4.21 (estimated 22 days with a range of 9.3-9.9)
Signed papers - about a 30 minute visit and 1 Coke and it was done - they still had to finish the PDI and detailing before I could take delivery - 9.4.21
Pickup from dealer 9.5.21
Build
Black Diamond
2.7L auto
Steelies
Tow
Soft top
Area 51
Advanced 4x4
Mid package
First impression
I went by the dealer to do paperwork and see the Bronco in person. Most Broncos I have seen in person just look better than they ever do in a picture/video.
I did a walk around of it. Area 51 looks great. The Area 51 with the black wheels/rims is a great look. As you can see in the pics above it was next to a Sasquatch version and to me it still looked good.
The sales guy kept asking if I was excited. I told him it doesn't feel real yet. It has been 415 days since I decided to put in my reservation. Many hours on forums and attempting to tell my patient wife everything I knew about the Bronco.
Inside - aww the new car smell. Love it. The Bronco had been sitting in the sun (about a high of mid 80s today in Utah) and it was hot inside the Bronco. I was wearing shorts and the seat didnt feel hot at all. Felt very comfortable.
After checking it out it did feel more real and the stoke level is up. I have passed on buying several Jeeps over the years as well as UTV's. They would have been fun I'm sure. I have enjoyed them when I rented them. I feel lucky to even have had this built and be able to get it during a pandemic.
I will pick it up tomorrow.
Last edited: