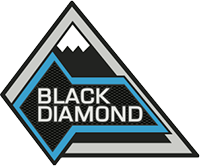 Well-Known Member
First Name

Adam
Joined

Jul 20, 2021
Threads
Messages
Reaction score

67
Location
Vehicle(s)

'07 JKU
Bronco

Black Diamond
Here's what I've gotta have, here's how I'm going to use it:

Manual
MGV
Hard Top (although to speed things up I'd order the soft top and get an aftermarket hard top)

It will replace my '07 JK, which has been a great vehicle. Yes, it has some steering issues, I had the death wobble early on, but all in all, no major issues yet. They are coming I'm sure, it's constantly leaking oil and the cats are dying a slow death.

In any case, I'm on the beach 250+ days a year, not off roading a majority of those, just in sand, kiteboarding, surfing, you name it. So, my vehicle has to be able to be washed out, hence the MGV. I live in South Carolina, so the heat is a concern with the MGV, but my cloth seats are falling apart even with covers, and I never liked the Neoprene covers. Carpet, ha.......forget about it, I tossed it out of the JK the 2nd day I owned it.

Here's my thought - I have a July 2021 reservation for a black diamond, but no build yet as I'm still deciding. I don't want Sasquatch to add extra time to the build, but I like the wheel/tire combo of the Badlands over the Black Diamond, drove one this weekend in a manual, loved it. Here's my questions:

1. What else am I getting for the approximate $3-4k difference between Badlands and BD (with upgraded wheels, I'm not a fan of the stock ones). I know upgraded suspension, LED lights. Anything that will actually affect the daily driving?
2. I'm guessing the BD will get built quick, who knows right?
3. Badlands is pretty much exactly what I want, BD I'd probably look at changing wheels and/or tires. A bit of me says it's already $42k, why not pay another $3k or so and get exactly what I want.

Again, it will be mostly on pavement. I plan to do some off-roading (other than just on the beach - OBX, Florida, here), but probably very minimal in the way of rock climbing based on where I live. I do go to the NC mountains a good bit to hike/fish, so it's possible.

Thoughts? Ha, I love researching all of this, part of the fun of looking.