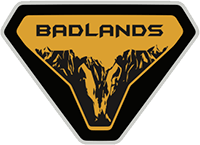 Well-Known Member
Thanks! Yeah, OP is definitely case #5 I've seen of this happening to someone on a 4" lift from non-sas (aka a 3" lift from SAS height). However, he is the first to not be on a zone kit (I think?).

a total theory but it's either the new max angle of the cv, and/or long-term use of the new operating angle at ride height that's causing this

The Radflo extended Travel shocks (not extended travel btw, just extended ride height) lift it to the same 4", but I'm sure the diff drop kit will help!
Yeah, now that I'm comfortable with my angles, I'm going to start worrying about how the "acceptable" increased angles affect the boot lifespan.
The only CVs I've ever blown too early were due to unnoticed boot failures, likely due to increased angles. A diff drop is sounding better and better!