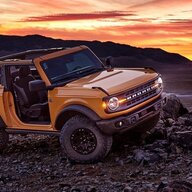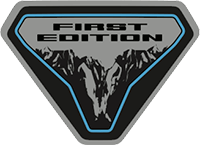 Well-Known Member
First Name

Lance
Joined

Jul 8, 2020
Threads
Messages
Reaction score

474
Location
Vehicle(s)

1974 Bronco, 2015 F250, 2019 Mustang Bullitt
Bronco

First Edition
Recap: December 23rd, while stopped at a stop light, the engine was at idle when it abruptly shut off (only 2,024 miles on it). The 2.7 would simply not restart. The Bronco ended up being towed to local Ford dealer where it discovered that the timing chain broke, the valves had destroyed the pistons and metal shaving contaminated the entire oil system.
December 30th, 7 days later, Ford Motor Co. finally authorized a rental to "temporarily" replace the Bronco. I know some say that I must be patient, after all it was Christmas on the 25th. To that I reply I know, since the Bronco was my only vehicle (I traded my truck in to get it and sold my 06 Jeep TJ) I was stranded without an automobile during the Christmas Holiday.
Today, January 6, 2022, as I write this, Ford Motor Company has not yet authorized a replacement motor (according to my local Ford Dealership's Service Dept.). It has now been 14 days since the new Bronco lost it's engine. I was not expecting the Bronco to be fixed by now, but I was expecting that Ford would have at least authorized an engine replacement and maybe even be in the process of shipping said replacement to the dealership.
I am not bashing the new Bronco, for 2,023 miles, I absolutely loved it. The Bronco was by far more comfortable in the driver's seat than my 06 TJ. You could not even compare the upgrade of on-highway driving between the new Bronco and the old Jeep. The Bronco is just that much more superior on road. As far as off-roading, I had a mild 2' lift on the Jeep, my Bronco FE came with the Sasquatch package, disconnecting stay-bar and both front and rear lockers. To plainly put it, there are trails I attempted with my 06 TJ that it just could not make it up, and yet my new Bronco made those very same obstacles look easy.
Come on Ford Motor, seven days to authorize a rental, stranding me over the Holiday, not cool. Fourteen days after the motor was blown and still no word on a replacement engine? That is not acceptable. Just made a $545 dollar payment on a Bronco I don't possess and have no clue as to when it will return, that simply hurts.
The Bronco is a great vehicle, I just wish Ford Motor Co. would give it and new Bronco owners the right support.