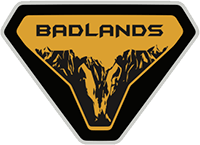 Well-Known Member
BlueBroncos 300 mile review of the Accidental Order "get-it-now" Cactus Gray Build:
BL – More door – Cactus – 2.3 – Man – Soft – High – MGV – Tow – Opt Wheels
Dude, this thing is awesome, and Ford truly nailed it. It is a great driving experience, offers a commanding driver's position, handles well and so far has exceeded my expectations. I won't get into a long review as a bunch of ink has been spilled already on likes and dislikes. Instead, I will offer up my list of things that: 1. Exceeded my expectations, 2. Areas Ford needs to improve, and 3. Other people's complaints that I found not to be an issue. Oh, and my points of references are a 2016 F150 King Ranch and a 2013 JKU w/ hardtop, 2.5" lift and 35" Nitto Terra Grapplers.
Wait, before we get any further, I know what you are thinking. How does one "accidentally" order a Bronco. Well, I am here to tell you. I originally made a Day1 reservation and converted that order to my dream build (BL - More door – VB - 2.7 – MIC – Lux – Tow - Opt Wheels). I also had the foresight to make a second reservation on Day3 in case Ford came out with better colors or some kick ass MY22 options, or more importantly, in case Mrs.BlueBronco decided she wanted her own. So, I made the 2nd reservation which turned out to be #230 out of 115 allocations out of 400+ reservations at our TX Group Buy dealership. Then came time to order, and instead of converting and going straight to a priority code 99, I jokingly submitted what I called a "get it now" constraint-free build. Remember, this was before we ever had a whiff of the s**t show that is Webasto and how bad things really were/are. So, no way #230 on the list gets pulled, right? Wrong. I picked up the "get-it-now" build from the dealership on Thursday.
This summary by
@broadicustomworks
was to good not to include, so here is a tldr for some:
Bronco good
Top down Whee!
Radio ok, speed-dependent auto adjustable good.
Phone slot smallish. Flip phone users will love it.
Visor over display moar biggie
People looking all the time.
He will wave at you whether you want him to or not.
2.3 peppy, manual easy to drive.
Speedo to the left no bueno, digital display more better.
Sync4 > Sync3
Wind noise=about as expected. Louder than Lexus, quieter than the back of a B52.
Exceeded expectations
The zippiness of the 2.3T – there have been complaints on the 2.3T being underpowered but I was surprised on how zippy it felt in stop and go as well as on the highway. Now, I opted for the manual so I am sure the auto will be a different experience, but this thing is no dog. I have been driving turbos for several years now all the way back to the o.g. 2.3T in the SVO and Xr4Ti and now in my ecoboost 3.5. I didn't find notice any definitive turbo lag and there was power on tap when I needed it.
How much I like driving a manual. I have not driven a manual in over 10 years, and for the wife it has been even longer. (insert riding a bike cliché here). Not an issue, on our test drive the wife opted for some around the town driving in lieu of the highway and didn't have any problems or stalls. While I find the clutch a bit stiff, the shifter has nice short throws and most the time I am just flipping through gears with my fingertips. Will I tire of the manual in 6 months? Maybe, but I am loving it here and now.
Ease of soft top. Taking out the rear windows the first time was a big cumbersome but after a couple of tries it is a piece of cake. The top easily folds all the way down and flips back in place easy if you are going to park it for a bit and don't want the seats heating up (which I recommend).
Road noise. I downloaded a decibel reading app for my phone so I could compare the Bronco with my Jeep. No need to mention anything about app accuracy as this was not to gain true measurements but a means of comparison. At highway speeds of 80mph, radio off, ac off, and me holding the phone at ear level above the center console, my Jeep registered a 64 and the Bronco measured a 62, And if I remember right, the King Ranch was mid 50's. Again, I doubt it is accurate but after riding in the Bronco was not surprised it registered lower than my Jeep. Yeah it has some wind noise but it is not over bearing and conversations can be had without the need to significantly raise your voice.
Sync4 and Android Auto integration. I opted for the high package with the 12" screen so Syn4 places AA within the screen at about the size of an 8" screen. To the right is a small Sync4 screen where you can scroll through, Nav, Audio, Off-Road and a few other settings. Above the internal AA auto screen is a phone list and at this time I can't remember what was placed above it. So far Sync4 is miles ahead of Sync3.
Speed compensating radio and driver focus. A couple of options I founded tucked away in the audio settings are the speed compensating audio that had 3 settings. For those that don't know, the settings automatically adjust the volume of the radio the faster you go to compensate for road noise. I remember the Corvettes came out with this in the early 90's and I thought it was kick ass, well I was right, it is. There is also a setting to focus the audio on the driver or the passengers. So, if you are just flying solo, quickly set it to driver focus for improved sound.
Top down at highway speeds. With the windows up and the speed compensating radio at blast it was a great experience. I typically drive 121 and the GBT at 80 – 85mph and did so in the Bronco as well. No wind buffering, and I could still easily hear the stock radio. Can't speak for the back seat but it was great from the captains chair.
Digital owner's manual. As we know, the Bronco does not come with a hard copy of the owner's manual. However, the Sync4 has one built in that is searchable and bookmarkable which is a nice feature.
Okay, here are a few areas that I think Ford could improve upon. While there are not any zmog I am canceling my reservation issues, there are a couple of areas that need tweaking.
Screen visor. On the dash above the big screen there is a lip that sticks out and covers the top of Sync4 screen just a bit. The taller you are the more it probably covers its. A bit of a nuisance really.
Speedo and instrument cluster. The speedometer on the left is about useless and I don't find myself looking at it at all as there is a digital speedometer front and center of the instrument cluster. So far, with the limited time I have played with the menu settings there is no way to remove the digital speedo. Ford should of ixnayed the speedo in favor of a large more customizable instrument cluster.
Rear bumper lip. When I am outside either in the driveway, at a kids practice or wherever, I like to be able to set my current beverage of choice somewhere and that is usually on the rear bumper of the closest vehicle. Well, not so with the Bronco. I am not asking for a bumper that sticks out farther as that can get hung up when crawling or while out on the trails. If you look at it, the top of the rear bumper is slanted and reduces the area for a step, or in my case, a place to set my drink.
No good way to store soft top windows. The cargo hold of the Bronco is narrower than the removed rear window, so you are unable to lay it down. Need it find a better solution for storing the windows and see if it is possible to roll them up.
Console storage layout. For the manual, it is terrible. The cubby hole where the charging ports are located is not large enough to fit a phone. I have a smaller phone, Pixel 4a, and it sticks out, can't imagine some of these larger phablets fitting up there. On the manual, there is a spot between the shifter and cupholders that looks to be a dedicated phone holder, but if so, why not put the charging ports in this area? Overall, the layout of the console in the manual seems to be an after though when compared to the auto's layout.
Wireless charger. Or, more accurately, the lack-there-of on any packages lower than lux. One of the biggest improvements of Sync4 over 3 is the ability for your phone to wirelessly connect to the system. Which is great and so far I have only a couple signal interruptions. However, this feature will drain your phone battery enough that you will be looking for a charger after an hour drive. To prevent this from happening, you need to obviously plug in your phone, which negates one of the biggest selling points of your new infotainment system. Ford should have made wireless charging available on lesser packages.
No steering wheel volume. At least that I have found. I am used to wheel controls on my truck and Jeep so it is a bit annoying to have to reach for the knob to adjust the volume. Not that big of a deal as my right hand is typically resting on the shifter but a bit of an oversight. How, I did not notice them on the cruise control side of the steering wheel is beyond me but they are there.
Not an Issue.
Windows getting caught. I am not sure what people are complaining about here. I have not experienced the windows hanging up on the weather stripping. A bit of a stick but I am not at all concerned about it.
Base stereo. Is it the stereo you had when you were younger when you would pop the trunk at parties, crank the old Blaunkpunkt radio through the 12" Kickers, sip on a Labatt Ice while chatting up the girls volleyball team? No. But it is not as bad as the factory system in dads single cab XLT F150 with a straight 6, either. It is serviceable and gets the job done and will compensate for wind noise with the top down. That is not to say that I will not be upgrading speakers, I will, and soon.
Auto Start Stop. Another one of these zomg I am canceling my reservation because of all the nanny system complaints. Not a big deal. So far, I have forgotten to turn it off when first driving away but when I come to my first stop, I am quickly reminded of it. By then I am sitting with the clutch pushed in and in first gear, so a quick flick of the index finger pushes the button and turns it off. Nanny problem solved.
Okay, I take my original sentiment back, it is a long review. But I stand by it, and I stand by the Bronco. I know some of y'all are in for a long wait, but I am here to tell you, it is worth it. We have been cruising around town the past couple of days now with the top down and plenty of stops for ice cream. Milkshakes only, no cones or sundaes allowed. Be prepared to have people speed up next to you on the highway to take pics and offer a thumbs up. Plenty of neck breaking on the city streets too as people turn around and watch you go by. So, if you are an introvert or don't like attention, you best wait a couple of years for the novelty to ware off as the Bronco commands attention. Oh, and I don't care what anybody thinks, when I see you pass by me in a Bronco, I will be waving, deal with it.
One last thing, I have the 4WP coil overs, upper control arms, and rear track bar sitting in my garage waiting on install. I have reached out to Nitto and waiting to hear back on if they will (soon) be offering the Recon Grapplers in 17's and if not I will probably be ordering some Ridge Grapplers. After that, I will be hitting the trails and offering up my thoughts on general off-road prowess as well as GOAT mode functionality.
Edit. Almost forgot the gratuitous pic.
Edit2. 8/5/22. One year, 6k miles, one SEMA show and several mods later...
Hard to believe but it has been one year since we took delivery of our get-it-now / Oops Bronco. Had the opportunity to be a SEMA build and be part of the Cooper tire display thanks to Todd at
@Doetsch Off-Road
. Added a few mods outside of that such as the JCR tube doors, a home made softtop rack and a BroncBushing waiting to be installed. Relegated my Bronco to weekend warrior use as my daily commute is an 80mile round trip and I want to keep the miles off of it. Been off-roading it several times since and the manual with 37's eats the rocks for breakfast. Yes, I carry a couple of spare inner tie-rods with me just in case and even had to lend one out to fellow 6g'er in need. I am still enjoying every minute of driving it and the hot summer evening runs with the family for ice cream. My wife has since picked up her Velocity Blue BL (my namesake) and we are proud hers and his Bronco owners. I understand that their are several day1 res holders out there still waiting for their Bronco, and while I share your frustration and am also fed up with Ford's handling of the rollout, I am still going to spew the tired cliché of it is worth the wait. Cheers to all those who have taken delivery and hold fast to those who continue to wait.
Last edited: