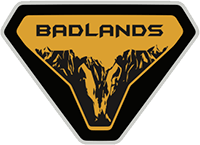 Well-Known Member
Hey all. I received my Bronco on October 18 and will be sharing my gear, mods, and stories in this journal post.
Build details:
2021 Bronco Badlands 4 door in Oxford White.
2.7 ecoboost w/ 10 speed auto
Sasquatch Package (35s and 4.7 gearing)
Equipment Group 333A High Package
Tow Package
Originally a Hard Top and switched over to Hard Top prep kit with soft top once the option became available
So far I like the soft top quite a bit more in person than I did from photos and video. Pretty easy to take down and put up. I plan on keeping wheels and suspension as stock sasquatch at least until the GoodYears are fairly worn out. This Bronco will be seeing as many trails as time permits so I'll be focused on loading it up with some recovery gear and other offroad equipment before I dive into bigger changes. I may spring for the 4wp bumper set soon. In the meantime I'll be sharing any notes I have on kitting it with gear and posting updates if I can get out on the weekends.
Thanks for reading
So far I call him Jerry. Here's Jerry with a little splash of clay flavor:
First mod was to cook the fridge magnets off and replace them with the BroncoDepot classic script from
@Rickperry
aka Phil. Great offering, Phil!
I went for a white on white look to keep it more subtle.
Stay tuned for more coming soon