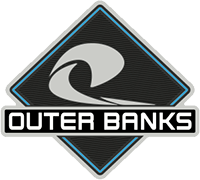 Well-Known Member
Squatch Sponsor (Level 3)
First Name

Adam
Joined

Aug 30, 2021
Threads
Messages
Reaction score

3,573
Location
Website
Vehicle(s)

2018 Raptor & 2021 Bronco Outer Banks
Bronco

Outer Banks
Did you know we have a few reverse light kits that we offer from Baja Designs?
First up, is the
Baja Designs Spare Tire Reverse Kit
https://www.4x4truckleds.com/baja-designs-reverse-kit-for-2021-ford-bronco/
This kit includes a bracket that mounts to your spare tire. It keeps a pair of S1/S2/Squadron lights up high away from the ground (good if you off-road a lot and are worried about something hanging from the bumper).
The bracket included with the kit bolts onto the 3 factory lug nuts that hold your spare tire on (they provide extensions in the kit for the bracket). A harness is included that let's you run the power line up to your factory upfitter/aux switches (or if you don't have those, you can opt for their toggle switch harness). One tip is to just route the wire to your rear passenger panel, where Ford has already ran a pass-through wire for you (this is just a wire that is pre-run and goes into the passenger front kick panel, where you can then connect it to ANOTHER wire Ford ran for you that goes into the engine bay).
You can also add on an optional license plate mount to also keep that license plate up high (pictured here)
Next up is a kit that we put together ourselves. Our
Baja Designs Reverse Light Kit
https://www.4x4truckleds.com/2021-ford-bronco-reverse-light-kit-w-baja-designs/
This kit includes mounting brackets from KR Off-Road (the manufacturing side of our business). It allows you to mount the lights below your bumper in a variety of heights. You can mount them hanging way down low OR you can have them tucked right under the bumper (which DOES put them out of the way of hitting anything, as you'd hit your muffler before you hit your reverse lights).
The main different with our kit is that we also provide you one of our CrystaLux harnesses (CrystaLux is another in-house brand focusing on LED replacement bulbs and harnesses). This harness taps into your factory reverse circuit so that your lights come on automatically when you go into reverse. On top of that, we also allow you to
also
control the reverse lights from a factory upfitter switch. So now you can turn those reverse lights on from a switch (one tip is to get some amber covers, throw them on the reverse lights and now you've got chase lights for the trail!).
This is the kit we run on our demo truck since it keeps the lights tucked up under the bumper and less visible.
These kits are all in stock and ship within 24 hours (orders placed before 1pm EST usually ship the same day from our warehouse)