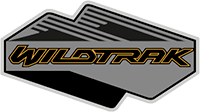 Well-Known Member
Well, you're simplifying it quite a bit...depends on the alloy of the steel, carbon content, heat treating and hardening, etc.
Well,... it has been 32 years since I took a strength of materials course.
But seriously, watching a rod break in a Tinius Olsen machine is eye opening in the terms of failure modes and the amount of energy involved.