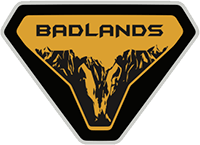 Well-Known Member
Hey Everyone...
I just wanted to share with the Bronco6g community my belief as to how to streamline reservations tonight for to minimize distractions and get even higher on the list.
Go to >
https://owner.ford.com/sign-in.html
And create your account.
Go to > Owner > Account > My preferences > Account
-Or-
Select small silhouette in the corner.
Fill in as much information as possible including your name, address, phone number, credit card information, and preferred dealer. Once this information is created under your account, you will be able to expedite your reservation.
When reservations open, reload your account and select "My Reservations" to stake your claim!
If that doesn't work, try reloading or go to Ford.com/Bronco and your information will be ready to lock it in.
Enjoy!!