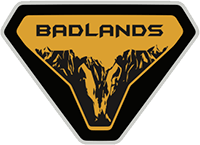 Well-Known Member
Joined

Jan 23, 2017
Messages
Reaction score

240
Location
Vehicle(s)

66 Bronco, 77 Bronco, 04 F150, 15 Expedition
Bronco

Badlands
So I had my Bronco for a week, now Ford has it back and I should get it back next week.

So Tuesday 7/27 on my 35 mile drive home the check engine light comes on. I am nearly home but the low fuel light is also on, so I stop and add 20 gallons of 91. Start it back up and drive the 15 minutes home. I pulled the codes get this:

P2096 : Post Catalyst Fuel Trim System Too Lean bank1
P2098 : Post Catalyst Fuel Trim System Too Lean bank2

I called my dealer, they tell me everyone that can look at it is gone for the day and to be there when they open the next day. I am there when they unlock the doors at 7am and they take it right back to the service bay and after about 90 minutes they tell me the computer got a bad value, but that all of their tests are coming back clean, so they clear the code, and tell me they are keeping the ticket open and that I should just drive it and bring it back if it comes back on. So I get in and drive off the lot, and the airbag warning light comes on.

I turn around, and pull right back into the service bay, and when I told the tech the light was on he laughed and said that he already had the part, because it was on when my Bronco was delivered so he ordered the part ford suggested, but the light went off before I got it so they didn't say anything. He said he would replace the part, but the service manually instructed him to remove both front seats and the center console. So they gave me a loaner Escape for the day. Then I call them about 4pm and they tell me that the part didn't fix it, and that they had called in the regional ford engineer and he wanted them to replace the harness going to the part they just replaced, which they don't have, and which they said they might get today, more than likely will be tomorrow, so most likely I won't get my Bronco back until Monday.

But hey at least I have an Escape. My children were not impressed when I left the house in a Cyber Orange Bronco, and returned in an Escape. Also, they noted that I had the top and doors off the bronco, and requested I not remove the top or doors from the Escape.

Hopefully everyone else is having better luck with their Bronco!
Last edited by a moderator: