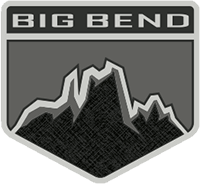 Well-Known Member
So I did watch the video about the upgraded 10-speaker system and it actually sounded awesome, but I went ahead and instead of getting the outer banks with the lux package, stuck with the BB and thought I may just upgrade it on my own eventually. I have read mixed reviews about the quality, and I cannot seem to find a video reviewing the 6 speaker system the same way there's one for the 10 (unless someone can point me to one). For those that already own a Bronco, how is the system? Is it going to be a downgrade from a 6 speaker system in a Fusion?

Note: I have driven a Jeep Sahara (2018 model I believe), and did not have an issue with the system and I believe it was the standard one that the Jeep had come with. I am assuming the Bronco will sound close to, or almost the same.

Thanks in advance for the feedback.