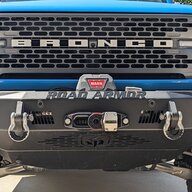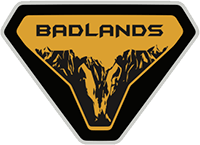 Well-Known Member
There will be much more demand for the SAS suspension components as opposed to the Badlands. Especially since the SAS comes with the Bilstein shocks...

I've driven several jeeps with gearing that's slightly out of the "ideal" range for the tire size that's on them. Is it undrivable? No, far from it. But driving one with correct gearing is a much better all around experience.
BL uses near identical Bilstein's with a different internal bump stop. As a Jeep owner who's current JKU was not re-geared by the previous owner when they installed bigger tires (35's with factory 3.73's) I can tell you driving with less than ideal gearing sucks. I had planned on re-gearing the Jeep but just never got around to it. I do think that the 4.7's and 37's will be a good fit for a manual and an okay fit for the auto. If I decide to put the lift and 37's on my auto BL and not my manual BL I will give serious consideration to going up to 5.13's
This one is Sasquatch-ed, so auto
Doh! Not sure how that slipped my mind.
So it's a spacer lift with no upper arm change with geometry. Need to see parts. Looks like another non off road kit.
That's disappointing.