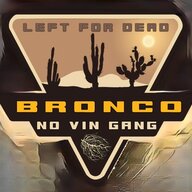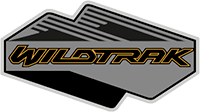 Well-Known Member
Sorry there's a lot of words here and if this info exists elsewhere let me know and I'll delete this post

Bored waiting for B&P so...

Reading through a lot of the threads on here and have come across a lot of people's comments that make it seem like money isn't much of a factor in buying their new Bronco. People with multiple nice cars already or people with BMWs, Corvettes or nice new trucks talking about getting a fully optioned out Badlands. If you look at the 'which trim are you getting poll' the majority of votes is for the Badlands (the 2nd most expensive option without counting FE).

I'm just wondering if it's that a lot of people on here make a lot of money OR are at an age where they are settled and can make this kind of purchase easily/intelligently OR have people taken the time to research their budget in depth and can, again, make an intelligent buy OR if people have just never made big purchases like this and don't really understand the financial affect and are just running off of hype and hopes OR are people okay with debt in general and they just want that fully optioned Bronco that bad?

I feel like I have a decent income, I don't have kids, don't have a huge amount of debt, split rent so it's not that bad and yet with the budget I'm giving myself, I'm maxed out at a Big Bend with MAYBE the mid package and even then I look at that monthly payment and it hurts a little to think about.

Are some of us getting false confidence by reading all these rich/older/whatever it is people's comments? haha I understand that everyone should do the research and understand their realistic budget. Just curious if this forum is full of older guys that are settled with money going "I don't understand why people don't just get the WildTrak with the Lux package and a 9.8 triple turbo diesel with the spoiler." Nothing against those guys (I'm jealous). As someone who's never made a big purchase like this, though I can technically afford it, I'm always looking for confidence boosts lol.

To go along with this, maybe the more experienced buyers could throw out some fatherly tips and things that new buyers should expect or understand in terms of APR %, monthly payments, buying a new car VS buying a house first, if you make less than x then you probably shouldn't consider buying the Bronco right now, you only live once so if you can afford it you should definitely do it, it's only worth it if you are settled down, etc.