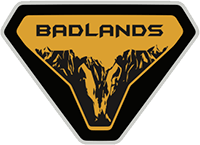 Well-Known Member
So let me chime in on this since I just had the same conversation with the wife.

the word by ......

Not later than (the given time); not later than the end of (the given time interval).
Be back by ten o'clock!.
We'll find someone by the end of March.
We will send it by the first week of July.

taken from Wikipedia. I draw your attention to NOT LATER THAN THE END OF. So as I explained to her. If we are leaving on vacation BY next week we have until 11:59 Saturday night to leave because the week is 12AM Sunday thru Saturday at 11:59 PM. We can leave Monday, Thursday, Friday ...... all next week INCLUSIVE.

BY September means until the 30th at 11:59 PM because it is still September until 12AM when it becomes October and if the B&P comes out then, Mike is a liar, because that makes it October. I'm not trying to defend him but when I first read the" BY September" thing that was my first thought, has till the end of the month. It's the political approach, vague wording rules, so you always have an "out". If he said "by the end of" or maybe "by the beginning of" "by the 25Th" but by saying BY SEPTEMBER it is inclusive all the way up to and including Sept 30Th 11:59PM

Just be forewarned now ..... Orders open in December means UNTIL DECEMBER 31ST at 11:59PM.

Sorry if this comes off as a rant but it is not, it is just an understanding of the English language. and dealing with the way politicians have done this for years to backtrack when someone calls them out for something they said months before.

RIDE ON HORSEMEN !!!!!!
I actually disagree, the week runs from Monday to Sunday as Sunday is included in the weekEND. So I believe we're back to square 1.
Annddddddd discuss!