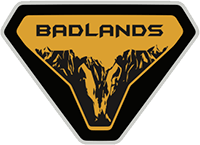 Well-Known Member
Drivetrain. Engines, transmisions, transfer cases, differentials, knuckles, brakes, etc. There is tons of stuff that doesn't care what the wheelbase is, or how long the axle or drive shaft is --- or in some cases is easier to test when those parts are shorter because it has less parasitic loss.
Yeah but that mule appears to have a unique wheelbase and definitely a unique bed. It looks in between a 5.5' and 6.5' bed, which would put it on par with a JLU wheelbase. Why go to all that trouble just to test a drivetrain that doesn't care about 6"?
Look at the spliced together bed rail caps. If this was a 6.5' bed wouldn't they just grab some 1 piece units out of the parts pile? Or does the Raptor bed have unique bed caps?
I'm not saying this thing is Bronco related, but it doesn't make sense for it to be F-150 related either.