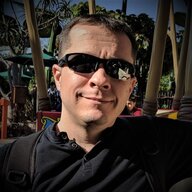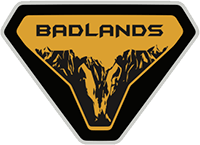 Well-Known Member
First Name

Sean
Joined

Jul 21, 2020
Messages
Reaction score

2,413
Location
Vehicle(s)

Nissan Sentra, Mercedes GLC
GOAT Mode Guide Download Link: https://www.bronco6g.com/forum/uploads/GOAT-Mode-Guide-Bronco6g.pdf
Been an uptick of questions and discussions mentioning GOAT modes since KOH. We've got more info now than we did, but there's still a lot we don't know. There's also a lot of speculation out there, and it's not always easy to distinguish between confirmed information and educated guesses.
In looking at some of what we've gotten lately, I decided to try and compile what we know and highlight what we don't. I've got the beginnings of a list of sources, and I'm hoping that we'll be able to put our heads together and expand this.
In an effort to avoid the dreaded wall of text - and have some fun with things - it's all compiled and presented in a PDF file.
Guide is currently available here.
If you know something that's not included - or notice a correction that needs to be made - please post it in this thread.
To have it included in the guide, you
must
include a source for your information that can be confirmed. A video, photo, statement from a Ford rep, etc.
Right now this includes:
An overview of GOAT modes
What they have been verified to do and what they may do
How modes are selected and displayed on default driver instrument panel
Available modes by trim
A breakdown of each mode
A brief discussion on usefulness
List of sources
Updated (2021-2-11)
Added most needed info we don't know
Added info on original meaning of GOAT
Added mention of Sasquatch impact on GOAT
Added reference to Terrain Management system
Added mention of switching on-the-fly or stopping to shift into N for some modes
Added assumed throttle adjustments for Eco and Sport
Clarified camera available "at speed" on Baja
Added How Useful are GOAT Modes?
Added Are GOAT Modes Interchangeable?
Updated default Hero settings for Sand
Clarified Front Locker only available in 4L
Updated available 4WD modes for Slippery
Added info on modes that appear to disable Auto Start Stop
Added Traction Control off for Rock Crawl
Added Notes on Hero Settings
Added examples of camera views
Added and updated referenced sources
Updated (2021-2-12)
Complete overhaul to The Utterly Unofficial Guide to GOAT Modes
Few bits and pieces of info tweaked and text rewritten
Added the Big Speculative Chart of GOAT Modes
Update (2021-02-27)
Modes confirmed to adjust steering, Baja provides firmer steering to help maintain control going over bumpy terrain at high speed
4WD modes and Locker availability by GOAT modes updated based in Quick Reference Guide
Here are a couple of example pages:
Planned for the next update:
Last edited: