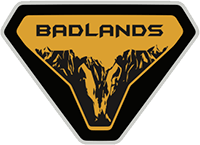 Active Member
Many of us have been wondering what the bronco would look like with the 1966 Bronco Fender Badge. Here's a glimpse!
This gives us a preview of what the Bronco Heritage could look like.
(If allowed)
If you're interested in snagging a pair of these in the future, PM me or fill out this survey link!
Bronco Heritage Badge Interest Survey
Edit: No holes to be drilled! They will be made of abs materials with adhesive backing. I plan to match the back of the badge with the gentle curve of the fender. Frontside of the badge will remain flat, true to the original 1966 badges.
Last edited: