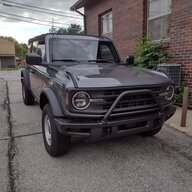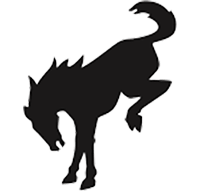 Well-Known Member
I have owned my 4Dr Base for 6 months. Last week I needed something with a truck bed for a 1200 mile trip. I rented a regular truck, but when I checked in they said I could choose between a Ram 1500 and a new Gladiator. I jumped at the chance drive a Jeep.
First let me say the Jeep has its own character, but the difference in road manners is night and day. The Bronco is composed over bumps, tracks straight and has good steering response. Bumps that unsettle the Jeep, I don't notice in the Bronco. (Update: Some have pointed much of this difference may be attributed to the Mud tires on the Jeep)
I like the interior of the Bronco way better. Both are hard plastic, but the Bronco is more modern and refined. The feel and placement of the switchgear is perfect in the Bronco. Traditional HVAC controls without involving the touchscreen is a big plus. I vastly prefer the location of the window controls in the Bronco, as they are at your fingertips with your arm on the center console (its beyond me why some reviews zonk this position). I also like the Sync4 screen better in the Bronco, as well as the digital instrument panel. All this chatter of a cheap hard plastic interior, for me its spot on and I like it ever better after spending 4 days in a Jeep. They put the quality where it really matters, like switchgear that feels great and in the right place.
My soft top Bronco is much quieter on the freeway, but most of this is probably attributed to the mud tires on the Jeep.
I'm not hating on Jeep and this is just my opinion. I'm not an off roader, and unlike the Jeep I'm not giving up anything in terms of road manners with the Bronco over my Mazda6 Sedan. The Bronco actually has nicer steering response than my sedan. Jeeps are cool and may have advantages off road, but not for me.
P.S. Notice the red writing on the windshield. That wasn't me! The previous renter got pulled over for DUI!
Last edited: