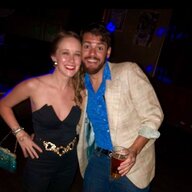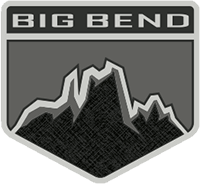 Well-Known Member
First Name

Ross
Joined

Jul 10, 2020
Messages
Reaction score

10,304
Location
Vehicle(s)

2013 Flex, 2016 Explorer, 2021 Bronco
Bronco

Big Bend
Enough about bad roofs, late scheduling, and multi-week gate holds to check the roof panels, okay? The fine men and women of MAP are ramping up at an exciting pace to get as many of your builds out the door as possible.
The current pace of production is seeing nearly 900 units daily roll off of final assembly as we sit just 2 weeks away from "full blend" line speed. That 900 figure is split between Bronco and Ranger, currently running about a 60/40 split. Bronco's body shop has been pushing out as many as 300 rigs per shift, as they are running ahead of final a bit on speed. Units are only going to paint when there is room for them on final after, so there will be some ebb and flow here.
We've all been let down by the issues surrounding the MIC tops - my own included - and I have to believe that there is a fix in the works. All I can say for certain is that issues are being documented thoroughly and I expect some customer-facing movement on this soon.
As you've seen, production mix for the coming months is shifting outside of demand for hard tops (and all 2 door units). There was optimism in the last 6 weeks when output at the Plymouth plant ticked up a bit, but the multiple issues with delivered roof units has popped that balloon quite quickly. I can't say for sure what the final mix will be, but dealers are being asked to program retail stock builds (all 4 door soft tops, mostly base and Big Bend trims) so that MAP has a pool of backup builds in case they run out of buildable units. They will NOT build appreciable stock units IF there are buildable customer units in the queue. It's just a matter of what they're able to build.
IF you're lucky enough to get a hard top Bronco delivered, document the heck out of your roof at delivery. Take pictures of the entire inside and outside in detail. Note any inconsistencies - however small - so the dealer has record of it for when a solution becomes available.
The more I hear from my folks and spend time watching how my roof is reacting to everyday use, it's becoming sadly apparent that the design might only work if manufacturing were 100% perfect.. and even then it's iffy. Specifically, the raw edges where all 3 layers are cross-sectioned is just begging for material loss from the core (mine has happened in a pretty dramatic fashion in the last 3 weeks), leaving little cavities where water can accumulate and cause havoc when the weather shifts.
Annoying roof issues aside - that I'm confident Ford will address - these rigs are sweet. They're fun an engaging to drive, they're comfortable to live with, they do what you ask them to without any protest, and they catch the eye of everyone around you.
Added:
Answering a big question that a lot of you are asking- Scheduled builds have not been impacted by top issues (for better or worse). If you have a build week, or even better a specific date, your rig will be built as ordered. Check your MIC top closely when you take delivery and make sure your desler logs any imperfections. I have faith that a fix will be on the way.
Q&A:
Thank you Ross for the update. Any insight on if its a design flaw or a manufacturer issue???
With all that I've been told (much of which I've shared with you, but certainly not all), the part is very difficult to manufacture under ideal conditions, and some of the final design designs - notably the raw exposed cut edges - are questionable.
That Webasto is an absolute dumpster fire (and that's insulting to campus parties down the street at THE Ohio State University) just took a small issue and turned it nuclear.
Last edited by a moderator: