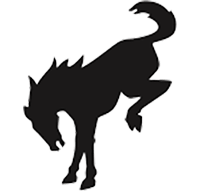 Well-Known Member
First Name

Adam Webber
Joined

Aug 25, 2020
Messages
Reaction score

35
Location
Vehicle(s)

Chevy Tahoe
Bronco

Base
Ford has a serious problem on their hands once cold weather kicks in.

Frost heaving is going to rip the tops apart (around the edges) if there is moisture ingress as the photos so far show gaps plenty wide enough for snow or water accumulation. Simple science, really. Pot holes, but on your roof edging.

If you live in a cold weather climate, you may need to look at some repair work if my hunch is correct. Even some tape or 2 part epoxy could seal the edging a bit. There are special epoxy brands just for this.

If you live someplace warm like I do, then this is really a non issue.

I have full faith in Ford to fix this and my order is a go.

Thank you for the update!
I agree. I would photo/detail any issues with the hard top i may have whenever mine arrives. Then, i would get excellent adhesive and meticulously go over all the MIC roof edges to give me best hope of least degradation until warranty provides otherwise.
Ross, you're a superstar! Prese pass on my 'Well Done' to any MAP folks you converse with - we all know it's not them.