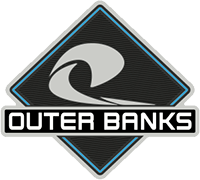 Well-Known Member
First Name

Ahmed
Joined

Jul 25, 2020
Messages
Reaction score

56
Location
Vehicle(s)

Jeep
Hi all from Dubai ..

We are an off road group most of us owning jeeps, I tried XJ, ZJ, JL, JK and Toyota FJ, Landcruser etc ..

Like most of you I'm here because i was waiting for the new bronco, bought a 1993 used but to be honest it was a bad experience for me don't get me wrong, it got a strong engine but others are better to drive in the real sand dunes was expecting better handling !!

Jeep are good over the years need small modifications and off you go specially the 3.6 pentastar any way I'm here not to talk about other cars but like most of you just love cars and like to talk about them !!

Back to the amazing new Bronco ..
Here is my questions :

Can the 2.7 Ecoboost handle the heat, I mean real hot weather 105 to 130F 40 to 55C ?

Yes no body well go to the desert in this weather for fun but i like to DD my cars and in summer this is our weather how the turbo can handle this heat ?

Transmission .. I read that the 10 speed transmission is not that good can someone give us a good idea about it or if any problems with it ..?

Yes i love manual but sadly its not with 2.7 and I think dealer here well not bring the 2.3 any idea if Ford will put the manual on the 2.7 engine in the future ?


There are many different trims which one you choose and why I'm confused between them .. let me hear what's your choice and why so i can change my mind !!

For now my choice is Carbonized Gray two Doors Outer Banks !

Saw a YouTube video that tank size is a lot smaller than 4 doors can any one confirm that ?

Many of you know about jeep wave do i need to grow my beard for my next bronco !!

Sorry if there is mistakes English is my second language ..

Waiting to hear from you
Thanks ..