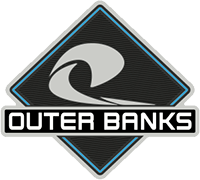 Well-Known Member
First Name

Ahmed
Joined

Jul 25, 2020
Messages
Reaction score

55
Location
Vehicle(s)

Jeep
Thread starter

Thread Starter
Hi again.. Thanks to all, wasn't expecting fast replies amazing place to share information about the new Bronco ..
IRV0735, Thanks for the fast response and the information about the 10 speed and 2.7 can handle the hot weather .
GMnut8541, Thanks for the advice about what to choose, please let me know when you visit Dubai so we can off road together.
To be honest I spent some time today trying to solve the Ford puzzle to know what exactly I need and until now still thinking, Sasquatch is too much for me here is why ..
In summer we barley go to the sand dunes something like once a month but in winter its weekly usually every weekend, our goal is meeting have a nice food and enjoy the weather.
we sometimes drives a long distance to our neighbors Oman, Saudi Arabia Kuwait ..etc so big tiers and stronger suspensions is not advantage in this case, I'm now with 225/75R 16 so upgrading to 255/70R 18 in the Outer Bank or 265/70R 17 Is huge upgrade to me.
SVR, Thanks for the advice, My brother have a friend in the dealer we ask him about some information but they have no idea about any thing until now, to be honest hate this dealer from long time, he is the same for Range Rover, they ask $5400 non refundable deposit to book the Bronco!!
Like they did for Range Rover in the past, if this the case I well order mine from
Houston
,
TX,
My American friend live there.
Midnight Blue, Thanks for replaying, they change it
I was in a hurry just something come to my mind .. Have a nice day
BroncBro, Thanks a lot.. Please let me know when you come, My family well be happy if you and your family visit us ..
waiting from you .. have great day
BuckinT29, Thanks you .. It's just the beginning of the summer, check again in 20 days
Squatch, Thanks for replying and sorry on my son PC and no Arabic Keyboard here.
rmc523, Yes they well sell it here, but this dealer is very bad so there is a small chance to order it direct from the USA Ford have international warranty . Thanks
Wanted33, This helps a lot, Thanks
hope they program it to be good in the Bronco hope we all like it, can't imagine if i keep it on D in the desert how it well act
10 speed !! lets see
RazorBak86, Thanks for the advice, you don't buy this car to save fuel, its to enjoy your time any thing bigger than 33 in the sand well not take you to places that smaller tiers can't take you 325 HP well destroy any thing in front of you, my opinion is this big tiers for rock crawling or mud .
JAGSarge, Thanks brother learning from travailing and Netflix..
Any way any thing between 300-350 well be fine, to be honest was expecting to be at least 20 gallon !!
This forum is amazing ..
Thanks all