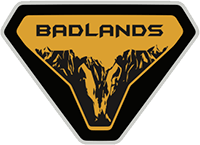 Well-Known Member
I think most of us know the story of the Ford GT and Le Mans and now it's even a new feature film (Ford vs Ferrari).
https://www.topgear.com/car-news/pi...ory-behind-le-mans-winning-ford-gt40-roy-lunn
Now wouldn't it be awesome for Ford to go all in at next years Baja 1000 with a fleet of Bronco R's!
In a small way mimicking what they did in Le Mans and making a real statement.
Just a little off topic dream to ponder while we wait for more info.