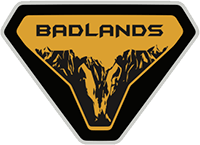 Member
Exact same for me. Got the order preview email from dealer, but nothing from Ford. Ford website still shows my older Bronco reservation.
Called Ford with the sales and order code and they could see my order was converted and in process. There were no holds for chip shortages or anything else. She couldn't confirm the make / model on her end but said the order was in and would match what my dealer sent me.

At this point I'll give it another few days before reaching out to my dealer.
What number did you call to connect and talk with Ford? I have had a difficult time reaching them. Would love to get the number to verify what is truth and what is not (in regards to what dealer is telling me). They have told me 2 opposite things. Once must be false, but don;t know which one is. Getting this number could really help. Thanks in advance.