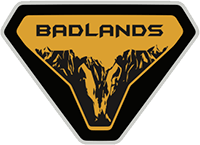 New Member
Hello,

I have an old Bronco Reservation from July 2020. I originally reserved a FE and never purchased it. I've received an email from Ford that at the close of business on 11/21 this reservation is no good. I plan on ordering tomorrow. I had a few questions and was hoping some of the experts here could help:

1.) Does anyone think I would be able to get the trim level Raptor ? I know it's highly unlikely but I love them.

2.)Ford mentioned I could get a lower price. Since my reservation is from 7/2020 do I have price protection ? Is this a big savings ?

3.) Does the build get based on reservation number ?

4.) Is it possible to get a black hard top on a badlands ?

5.) Does A plan work on the badlands ?

Thanks in advance. This is a bug purchase and my local dealer isn't very honest.