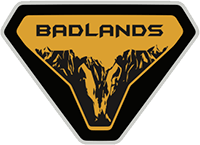 Well-Known Member
I submitted a reservation on 8/6 and was contacted by a dealer shortly after asking to send in the specs for the build I wanted. He then came back to me and said that I couldn't place my order (2dr, black diamond, 7 speed manual, hard top) because his system was showing a 'commodity Shortage' error, and instead directed me towards a 4 door soft top which I didn't want. It's been a few weeks and I've reached out asking for an update on when I might be able to place my order (knowing full well that it'll be a year before I might actually get delivery) and still nothing. Is this typical? Why can't I place my order and get in line? At this point is it safe to assume that I'll have a shot in October? Seems odd to me that they won't keep the orders coming in for people with reservations, even if they will be converted to '22 or even '23 models eventually.
The dealers I've talked to have all said roughly the same thing: A) any order placed will have to roll into MY22 and B) it may be 1-1.5 years before delivery.
The willingness to actually take the order has varied dramatically from "no, orders are closed" to "it is a waste of our time to do it now" to "yes, but it will roll over". I eventually got an order in on September 1st, 2021 (non-commodity build). I can't get the guy to take the deposit but I do have an email from Ford saying my order is confirmed.