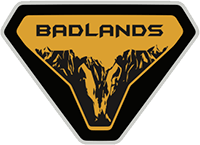 New Member
I saw the Rubicon Trail video as well as the photos of the aftermath. Two quick observations:
- The lack of articulation in the front IFS was very apparent
- The damage time the front fenders and other parts were very apparent.
I would like to watch a stock 2 door Rubicon do the same section in the video with no more aftermarket equipment than was on the Bronco. Given that you can put 37s on a Rubicon, that would make it more capable but 35s would be fine too. The available front axle articulation difference would be very noticeable. Also the damage to front fenders would have been much less due to the way that the Jeep is tapered. The boxy build of the new Bronco, Land Rover and other similar vehicles is always going to lead to more body damage than you will see with a Jeep. I like the new Bronco and all of the great technology that they put in it but it won't as easily go where my 2003 TJ Rubicon (modded) will go. I'm not about to buy a $50,000+ vehicle and tear it up the way those Broncos were after their Rubicon Trail excursion. My TJ Rubicon is my daily driver and is happy on the interstate or in the rock gardens. However, most Bronco owners like most Jeep owners will never off road them in serious conditions. My area in Idaho has lots of built up Wranglers that are very cool but don't see the trail much, if at all. I call them "Mall Jeeps."
They're pretty bitch they don't have what we call "Idaho Racing Stripes" which relates to tree branch and rock scratches/scrapes. I suspect that most new Broncos will be "Mall Broncos" which is fine. I just wish that they would have put a solid axle up front and tucked in the body where it is needed.