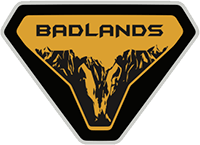 Well-Known Member
Well they're both "real" vehicles. One is off road capable commuter and the other is more of a being just a commuter vehicle. I never knock anyone for what they drive. I don't think the sport looks bad. I think if it were called the bronco II it would of better differentiated them.
I do agree on the name. Bronco II would have been a better fit.
I still wish the big bronco would have been a solid front axle v8 with manual 4x4 lever. Maybe the big bronco should have been called the Bronco II
and have made a manly version like we remember from 79 to mid 1990s and called it the Bronco.